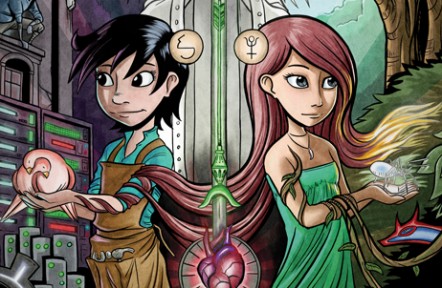 I love this webcomic. Besides Nimona it is the only webcomic that I check the day it updates. The schedule is super regular which I love. MWF at midnight.
It's about a girl, Antimony, who comes to a school called Gunnerkrigg Court after her mother dies. She becomes friends with Kat and they go on adventures, exploring the court and also the forest beyond it. One of the central motifs is the dichotomy of technology, represented by Gunnerkrigg Court, and magic which is represented by the forest.
It also has its own forums where people discuss anything and everything. I have three print volumes and I hope to own the fourth soon.